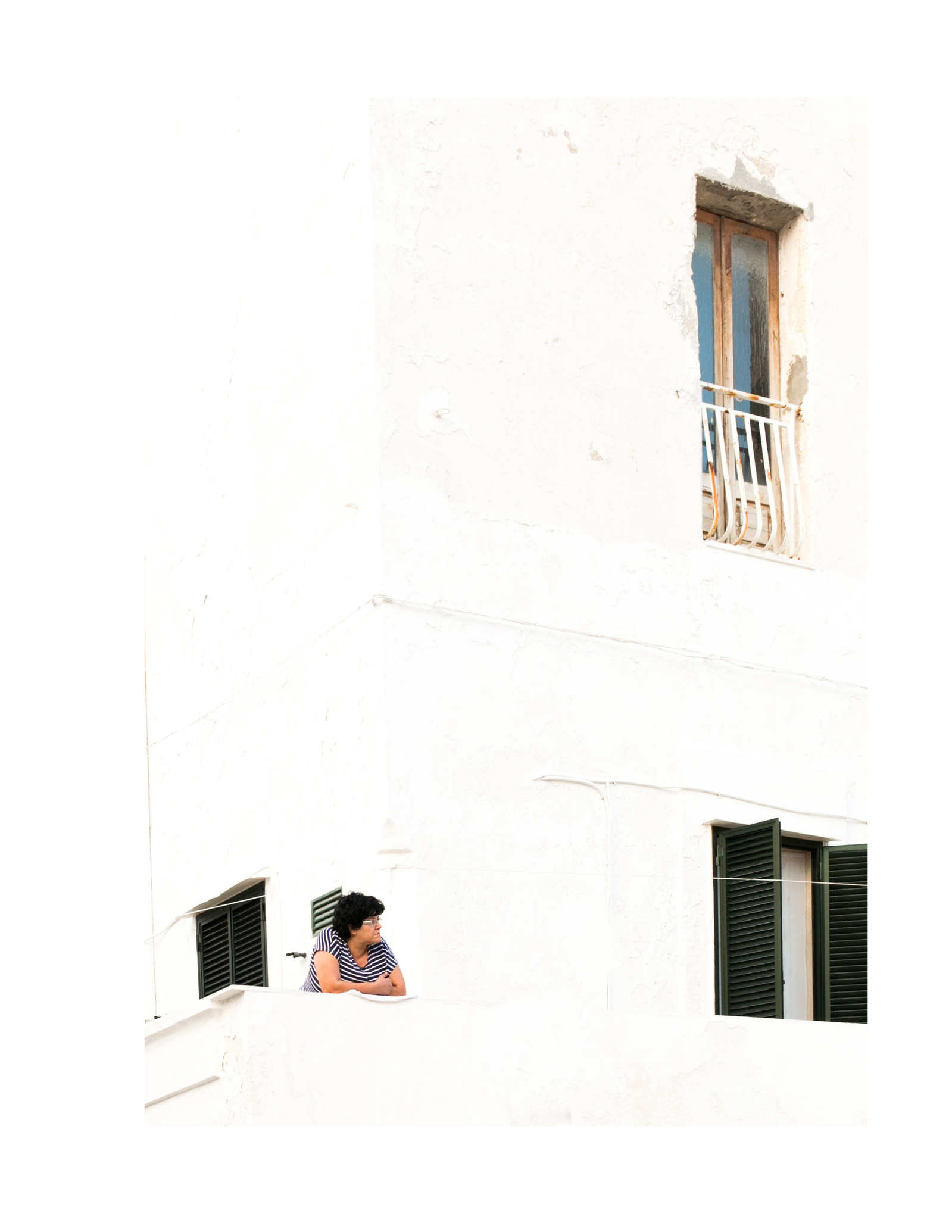 CHAPTER 1 | Polignano, Puglia - Italy, July 2017
A Souvenir from the South

There's no relationship between that lady over there and I, but there is a sort of connection. That gaze into nothingness and her relaxing posture was the same as mine when I looked up and noticed from the piazza beneath that someone was resembling my mood. The mood that beautifully, and perhaps unwillingly, insinuates under your skin like only the south knows how.
The first time I went to Puglia was for a summer vacation with my family a few years ago. We always drive to go down and while the GPS tells us to go one way, we eventually detour the other. The surroundings fill our eyes so pleasantly as we drive through hectares and hectares of century old olive trees, neatly arranged on fields of fresh ploughed red earth. Searching between the trees, we finally catch a glimpse of the sea. A sea so blue that surges into a compelling vision of absolute calm. Something I will never get used to, no matter how many times I go back.
Here, small encounterings translate into pleasant emotions. Narrow streets, steep stairs, laundry blown dry by the gentle warm breeze, a lady fixing fresh mint just off the doorsteps of her home, secret gardens within courtyards, poems written on stairs and views; infinite views of the sea and its waves splashing against rocks. And then, fumes, scents, aromas of food that wander through windows, run across alleys and become torture to our hungry stomachs.
Soon later we prepare to sit at a table in one of those restaurants a friend had told us about. A place of no fancy frills, just fresh, genuine food, the big family reunion kind. The kind that makes you lick your fingers and clean the plate with a piece of bread. An easy settlement of choice is made with creamy burrata and summer sweet tomatoes, that alone would have been enough, but just as we were mingling with the last bits of food, more deliciousness was brought to the table. Spaghetti alle vongole, melanzane ripiene, focaccia pugliese, fried calamari and chilled white wine that easily found its way through desirous throats in completion to a meal ever so perfect.
And as a souvenir I bring this simple state of mind back home, to hold in my thoughts till the next time I can relive it all over again.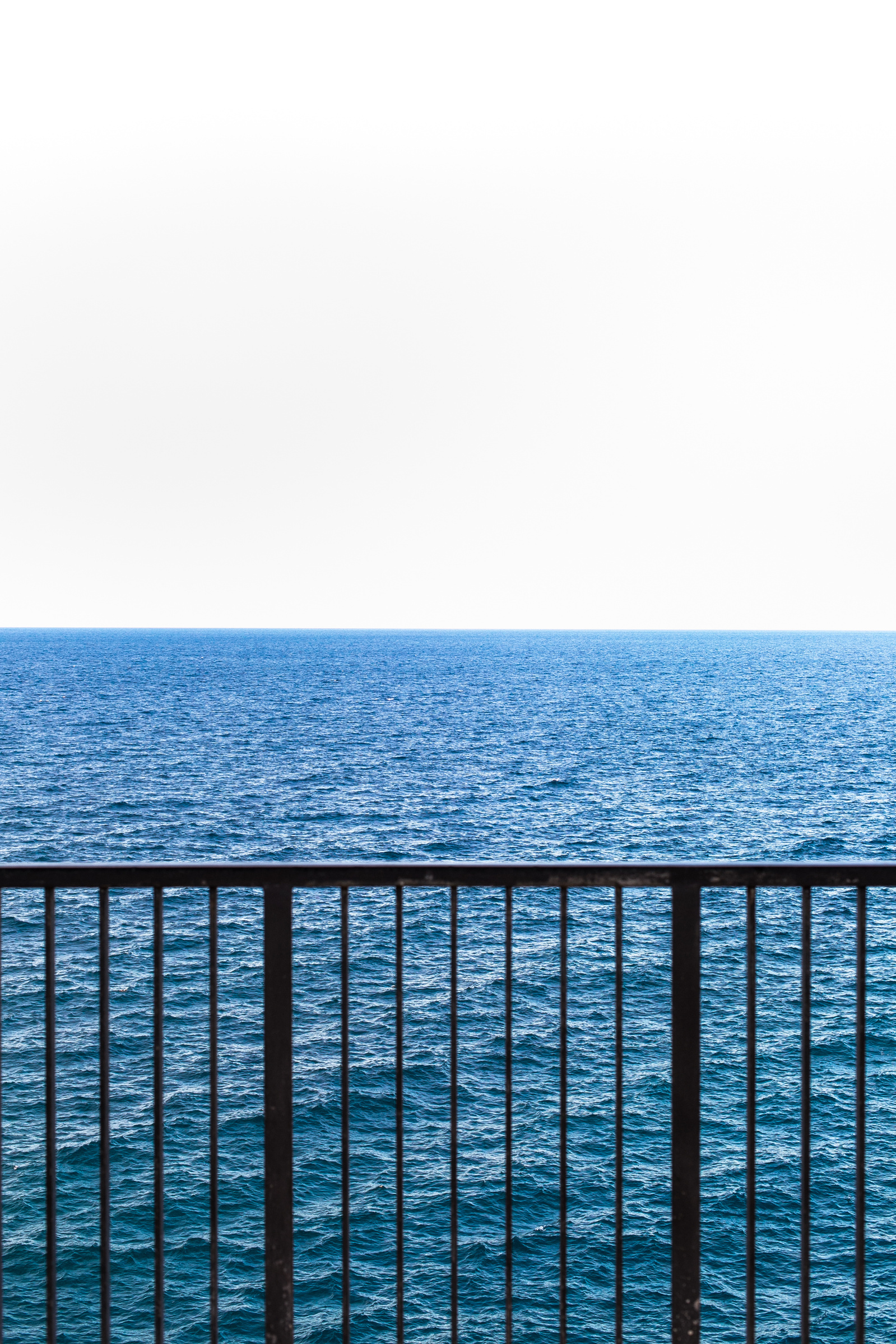 Passer-by,

sin beyond any sin
is the sin of blindness of souls to other souls.
and joy beyond any joy is the joy
of having the good in you seen, and seeing the good
at the miraculous moment!
[Edgar Lee Masters]